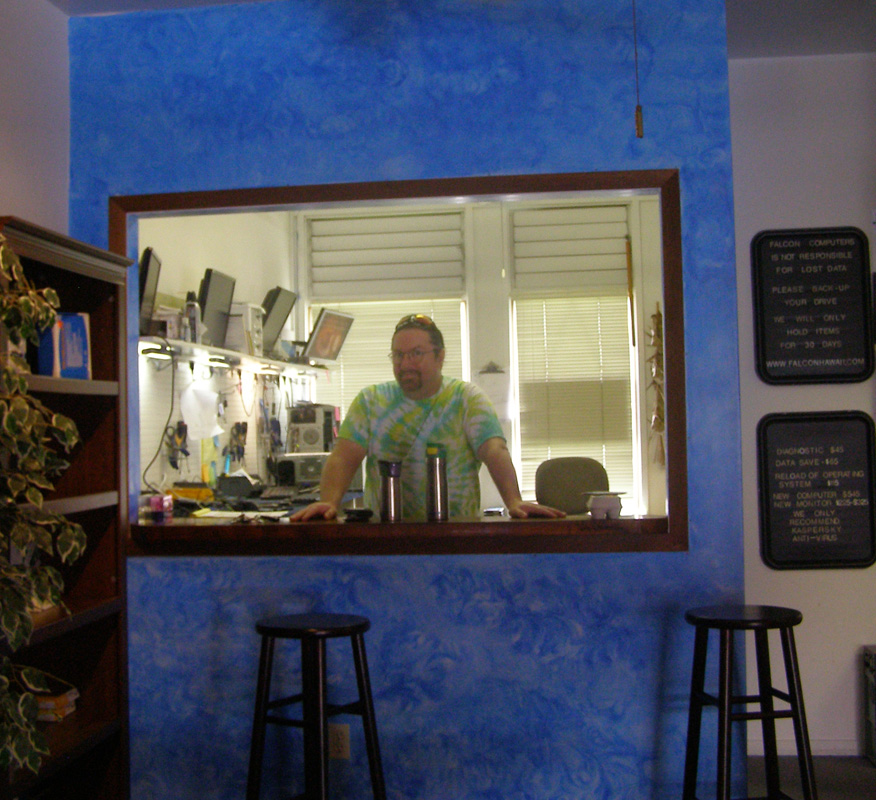 Shaun Paine, President of Falcon Computers Hawaii
Aloha to all my customers, friends and ohana,
Welcome to my new web page and my personal blog page. I will be updating this page frequently with news and information, so keep coming back and checking in.
MAHALO,
Shaun
Work Experience
Over 30 years of technical experience with hardware and software programs.
Integrity and customer service are always the priorities with my business
Crucial Facts about me
I love to build high end computers
Avid computer gamer
I have played guitar since 1987 and love it
I have an extensive knowledge of music with an extremely large music library
I love cats
My wife and son are the most important part of my life
I always wear tie-dyed shirts